La série s'apprête à nous revenir en tirant les leçons des erreurs du précédent épisode. The King of Fighters XIII était pour l'instant cantonné aux bornes d'arcade . Le jeu est d'ailleurs déjà annoncé pour la fin de cette année aux Etats-Unis où il sera édité par Atlus, on attend toujours d'avoir une date de sortie européenne.Le principal souci du précédent opus était son contenu plutôt léger, SNK rectifie le tir en proposant cette fois-ci six modes de jeu et en remettant en selle des combattants mythiques de la série. On retrouvera ainsi Yuri, King ou Kula, mais ce casting ne serait pas complet sans l'inimitable et plantureuse Mai Shiranui qui fera certainement quelques heureux chez les amateurs d'éventails et de décolletés.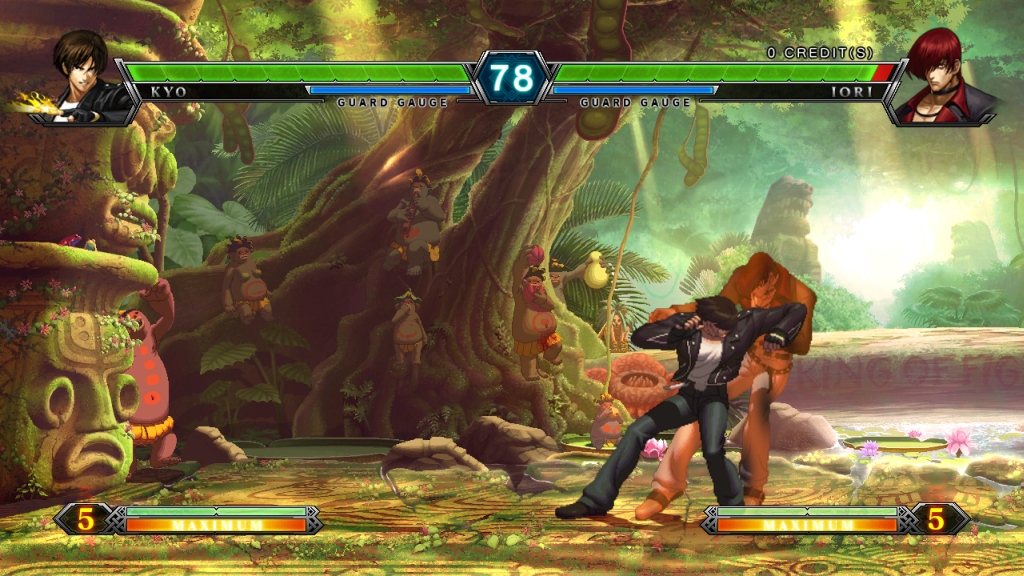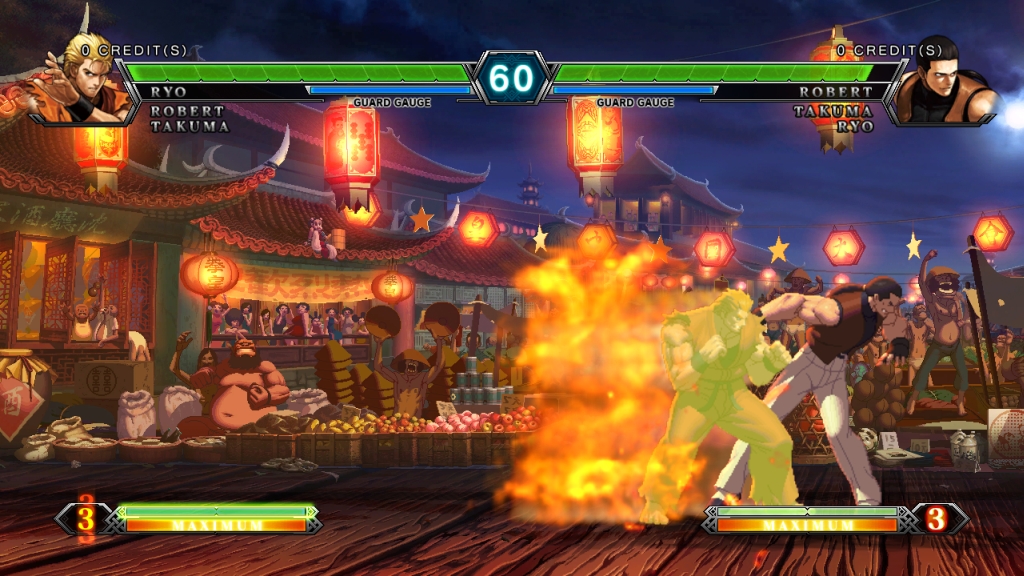 * Développeur : SNK
* Type : Combat
* Sortie France : Non communiquée
(4ème trimestre 2011 aux Etats-Unis)
Hébergeur : Multi
Plateforme : PC
Langue : jap|eng .............
Découpé avec : WinRar
Nombre de fichiers : 1
Taille totale : 1,67 Go
http://www.filesonic.com/file/122640309 ... .part1.rar
http://www.filesonic.com/file/122639694 ... .part2.rar
***********
Installation
1) Extraire
2) Lancer 'loader.bat'
Jouez!
Pour Editer les Options:
Lancez 'typex_config.exe'
Alt+Enter for Fullscreen/Windoed
2/3 for coin
1 for start
F10 for pause
7 for system menu